February 2, 2023 - TRA Newswire -
Short line railroad holding company Genesee and Wyoming (G&W) will be pulling some old workhorse locomotives out of service in Texas and elsewhere following a consent decree with the U.S. Department of Justice and the Environmental Protection Agency.
G&W's Dallas, Garland and Northeastern Railroad (DGNO)and Corpus Christi Terminal Railroad are included in the list of some 70 power units that will be scrapped, disabled or upgraded that no longer meet today's clean air standards.
The diesels do not meet the more stringent EPA Tier 3 or 4 emission standards now in effect. Part of the decree reads "Nothing herein prohibits Defendants from scrapping, recycling, or reusing the balance of the Locomotive for parts on other Locomotives, but the Locomotive frame shall not be placed back into use unless and until the Locomotive meets the Tier 3 or 4 emission standard." The prime mover is the sole part that may not be reused in its present form.
G&W, at its discretion, can refit the locomotives with engines that meet current air quality standards.
Genesee and Wyoming own or hold interest in over 120 railroads in the U.S., Canada and overseas. It operates more than 13,000 miles of owned and leased track.
G&W operates over 161 miles on the DGNO in North Texas with portions leased from Dallas Area Rapid Transit (DART) and Union Pacific.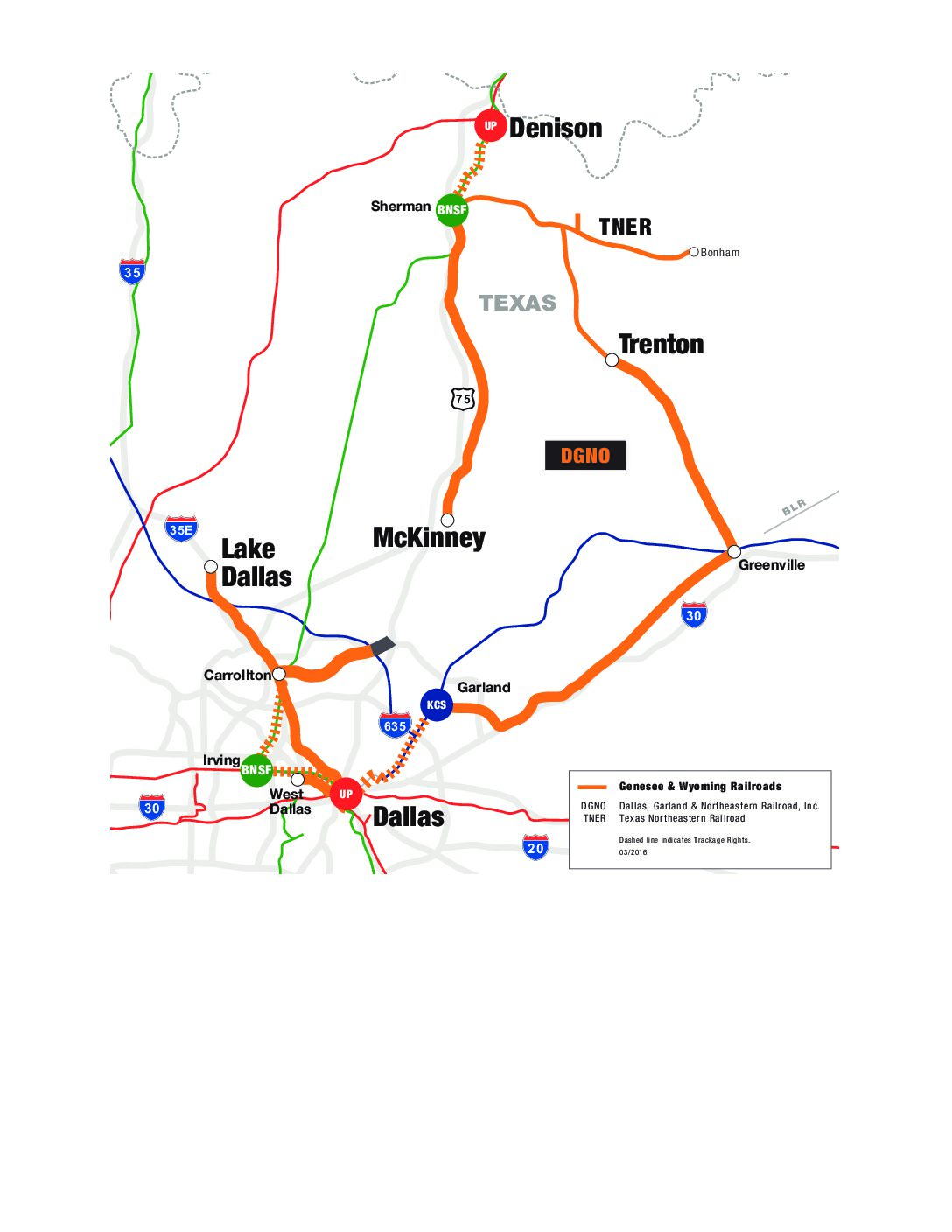 Other G&W short lines nearby Texas include the Arkansas Midland Railroad and Arkansas Louisiana & Mississippi Railroad.
Photo credit: Genesee and Wyoming