August 24, 2023 - TRA Newswire -
The North Central Texas Council of Governments is hosting four "open house" events soon so the public can learn more about the high-speed rail connector study between Fort Worth and Dallas, that would tie-in with other eventual bullet train projects in Texas.
You can tell NCTCOG staffers what you think as the Phase 2 formal environmental review process kicks off this September.
The first open house is scheduled for 5pm Tuesday, August 20 at the council's Arlington offices.
Subsequent open house events will be held:
4pm, Thursday, August 31 at the Fort Worth Central Station Community Room;
5pm, Wednesday, September 6 at the Tony Shotwell Life Center in Grand Prairie;
4pm, Thursday, September 7 at the West Dallas Multipurpose Center.
The high-speed rail line being studies in North Texas would provide connections with local transportation systems and link directly to future high-speed services like the planned Dallas to Houston high-speed rail project.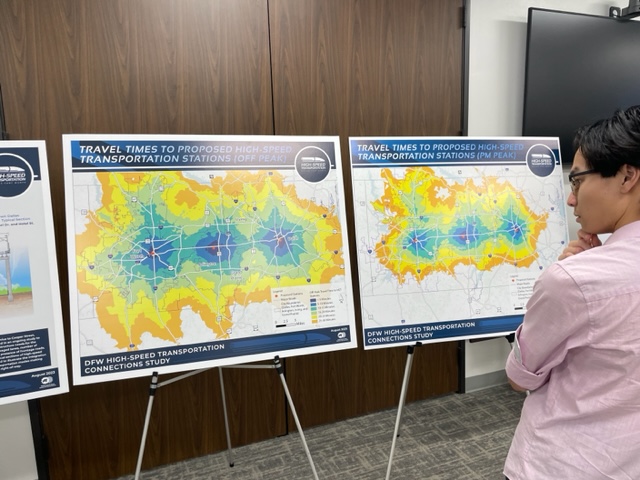 Planners and engineers have identified the preferred route to be generally located along Interstate Highway 30 between downtown Dallas and downtown Fort Worth with a planned stop in the Arlington Entertainment District. Planners are advancing preliminary engineering design of the alignment to support the social and environmental analysis of high-speed rail.
The 12-county metro region is expected to shoot up from the current 8 million residents to 11 million-plus by 2045. NCTCOG says that the implementation of high-speed rail technology will help alleviate the increase in highway congestion that is expected to occur due to the population growth.
During phase 1 of the project, planners evaluated high-speed transportation scenarios. Now as phase 2 begins, the focus shifts to a single corridor with identified stations, and what social and environmental impacts are expected.
A short video will discuss the project and there will be presentation boards explaining high-speed technologies and illustrating the recommended route.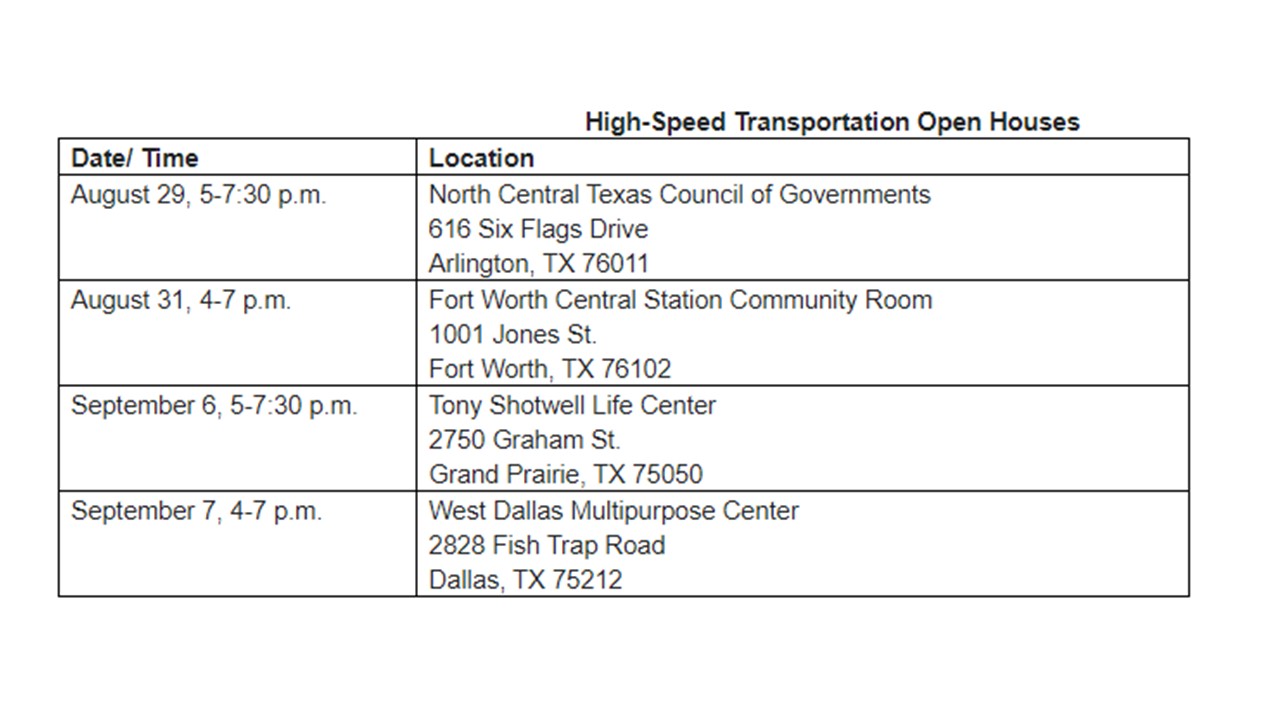 Photo credit: North Central Texas Council of Governments