July 10, 2023 - TRA Newswire -
You can now ride the daily Amtrak Heartland Flyer from Fort Worth to Oklahoma City for as low as $20 each way, according to the Oklahoma Department of Transportation.
A new fare structure went into effect July 6th and passengers will be able to select from eight ticket options, compared to the present four.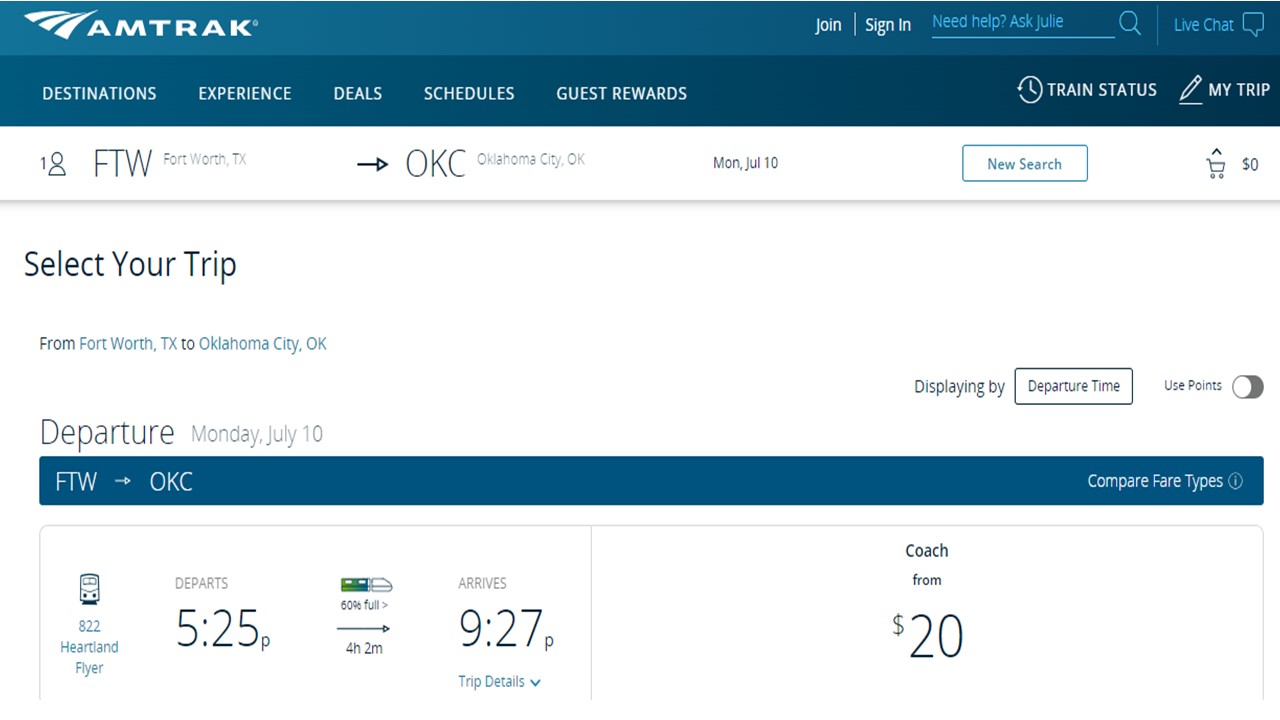 The new train ticket purchase options offer passengers new benefits including savings up to 35% on their ride, special promotions, ticket change options and refund possibilities. The new lower fares make it less expensive than driving the over 200 mile distance and almost time competitive with vehicle travel.
"We are excited to offer more variety in ticket options for passengers on the Heartland Flyer", according to ODOT Multimodal Division Manager Jared Schwennesen. "We believe giving passengers more choices will give them additional flexibility and help them explore all that the Flyer has to offer."
The Amtrak service is a partnership between the Oklahoma and Texas Department of Transportation.
The train stops at Gainesville in North Texas and at Ardmore, Pauls Valley, Purcell, Norman and Oklahoma City, in the Sooner State. The train is a popular mode of travel for students at the University of Oklahoma in Norman that use the train to travel back home to Texas.
An Amtrak Thruway bus connects Oklahoma City to Newton, Kansas where passengers can change to an Amtrak national network train, the Southwest Chief, which runs between Los Angeles and Chicago.
A move is underway by the states of Kansas and Oklahoma to extend the Heartland Flyer directly to Newton, Kansas. The Texas Department of Transportation has issued a letter of support for the service extension.
The new pricing options are aimed at making the Heartland Flyer more affordable and will get it on a standard Amtrak pricing model.
Photo credit: Oklahoma Department of Transportation