July 26, 2023 - TRA Newswire -
Former Union Pacific Railroad Chief Operating Officer, Jim Vena, has been rehired as Chief Executive Officer and will assume duties August 14th.
A hedge fund with a $1.6 billion stake in the railroad, Soroban Capital Partners, urged UP to rehire Vena as profits dropped 15% in the third quarter due to weaker demand and increased labor costs. Vena returns to Union Pacific after serving as COO from 2019-2020 and as a senior advisor to the chairman in 2021.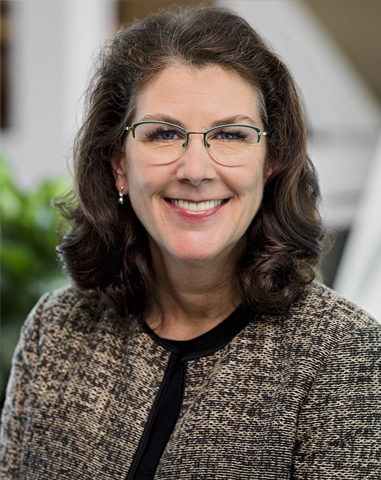 The company also announced that Beth Whited, Union Pacific's executive vice president, sustainability and strategy and chief human resources officer, has been appointed as president, reporting to Vena.

Mike McCarthy, Union Pacific's lead independent director, has been elected as chairman of the Board. All leadership changes are effective August 14 as UP looks to improve growth, service, and enhance safety across the company's rail system.
Vena succeeds Lance Fritz, who is stepping down as chairman, president and chief executive officer. Going forward, the operations, finance, marketing and sales, supply chain, and technology functions will report directly to Vena, a 40-year veteran of Canadian National. Whited's responsibilities will include the strategy, workforce resources, sustainability, law, corporate relations and government affairs functions.
"I am excited about returning to Union Pacific and look forward to the journey to be the safest, most reliable and most efficient railroad in the industry," said Vena. "Working closely with the entire team, my focus from day one will be to ensure the Company delivers industry-leading customer and operating excellence, cultivates and empowers our employees, and cares for the communities in which we operate. These efforts will generate strong shareholder returns."
Vena, Whited and McCarthy have their work cut out for them.
Operating revenue of $6 billion in the 3rd quarter was down five percent, driven by lower volumes, reduced fuel surcharge revenue and an unfavorable business mix. Total revenue carloads were down 2%. Operating income of $2.2 billion declined 12%.
The company repurchased 600,000 share of stock in the 2nd quarter at a cost of $120 million.
The Board of Directors of Union Pacific Corporation declared a quarterly dividend of $1.30 per share on the company's common stock, payable Sept. 29, 2023, to shareholders of record Aug. 31, 2023. Union Pacific has paid dividends on its common stock for 124 consecutive years.
Photo credit: Union Pacific